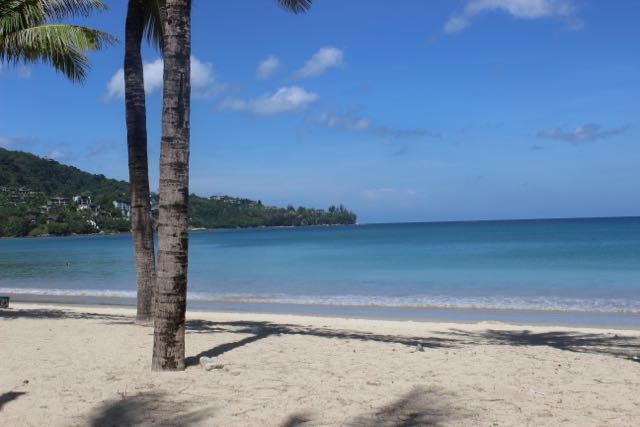 Who are we?
Dilla Group Co. Ltd. is a family business that I, Maria, started together with my husband when we moved from Sweden to Phuket, Thailand in 2004. Today the entire family is working within the company.
Then who am I, Maria?
I am a blonde, blue-eyed, Swedish lady living out my best years near a beach in Thailand.
I grew up outside of Stockholm, where I during my High School years studied to become a butcher. I later switched to economy consultant and I also fell in love with creating miniatures.
I married the most incredible man, David, and together we had out three wonderful daughters, Amanda, Andrea and Alicia. Yes, the "three A's".
We were a family who were always traveling around the world. The U.S, Greece, Italy, and Jamaica, were some of our destinations. Eventually we got to Thailand. We kept going back and with each trip we fell deeper and deeper in love with the country. We built ourselves a little house which was meant to be our holiday home. That house quickly became our house.
In 2004 we had sold our house, cars, and packed all of our belongings in Sweden to take the big leap and move to Thailand for good. To this day we are still living in that same house, in the same little town. Though today it is only the youngest daughter, Alicia, and myself who are living in the house. In September 2013 my incredible husband suddenly passed away. Life twisted itself around in front of my eyes.
After a few years here in Thailand, we began to notice a request for a Swedish school. During eight beautiful years we ran a Swedish/American school for families who wanted to spend more than the usual 2 week holiday here in Thailand. In March 2014 I decided to close the school for good. Today I look back at it and treasure all of the wonderful memories made during those eight years. Late 2015 I decided to open up my school again, but this time only online.
Over the past years I have worked a lot on trying to find myself again. It has been a rough time, but I feel as if I can finally stand steady with both feet on the ground again. I have always been a person who has had a lot of things going on at the same time, and I enjoy challenging myself to do new things all the time. The restlessness began to creep up on me and the thoughts on what I would like to do in the future began to grow stronger. I couldn't just sit in a chair and stare out at the ocean all day, even if that is one of the best things in this world.
During the years I ran the school, I learned so many things, and I also studied to get a certificate in Teacher's Aide. I also spent these years receiving a diploma as a nail technician.
Now, I have taken the step towards studying to be a Makeup Artist, Fashion Stylist, Airbrush Makeup, Special FX Makeup as well as a Hairstylist. All this while I'm working as a Wedding Planner and Nail Designer. Time to dive deep into a new area and see where the road leads me.
So what are my girls doing today?
Alicia, 16, is studying online at CMASAS. She is a great student who has set up her own goal to travel to America and finish her last High School year there.
Alicia is also my personal photographer. Everything from weddings to photo shoots.
Andrea, 22, had the journey of her life and travelled to Australia. She stayed there for 8 months before coming back home, before she moved to Sweden for a year to try her wings. After a year there, she has now come back to Phuket and is now working as an online assistant and assists me on weddings. Andrea also helps me with correcting most of the things I write in English.
Amanda, 23, made our lives complete in 2012 when she gave birth to a little baby boy, my little prince, Jack. A single mother, working for me, all that while she is also working as an online assistant. Amanda is also the person I throw my crazy ideas at, and a lot more, most of the time.
---
Dilla Group Co. Ltd.
94/17 Moo 5
Kamala, Kathu
Phuket 83150
Thailand